The 5th meetup of Blockchain Special Interest Group was held on the first Wednesday of May 2018 at main auditorium, FAST-NU Islamabad. The participants join us from different parts of the industry. Also, we had huge participation from the FAST Students.
This time we had the speaker from Microsoft with us to lead the stage along with Chairman PASHA as the Keynote Speaker.
Keynote Session By Barkan Saeed (Chairman PASHA);
During his wonderful session, he explained about the Blockchain Ecosystem required in Pakistan. Further he motivates participant students by explaining the need to Blockchain resources at this moment.
Let's have a look over his session;
Blockchain Session By Saad Mahmood;
During his detailed session, he covers everything about Blockchain Understanding and development along Microsoft Cloud offering for Blockchain.
He started from the
During his wonderful session, Mr Idris Kothari (CTO, VSi) speaks about Blockchain Medical Usecase.
Let's see the highlights of his session here;
First Hackathon Announcement: Submission Date Postponed;
Well, as we had to announce the Hackathon results in the meetup, perhaps due to no proper submission somehow, I was asked to announce the first Blockchain Hackathon Submission Date postponed hence we would have some better and valuable project to showcase;
Session#2: Blockchain-Primary Healthcare Digital Service and Hackathon Details, By Mr Nabeel Zubair
During the session, Mr Nabeel Zubair (CEO Infiniun) speaks about Blockchain-Primary Healthcare Digital Service along with that he also explained about Blockchain 2nd Hackathon details for participants.
Let's see the highlights of his session here;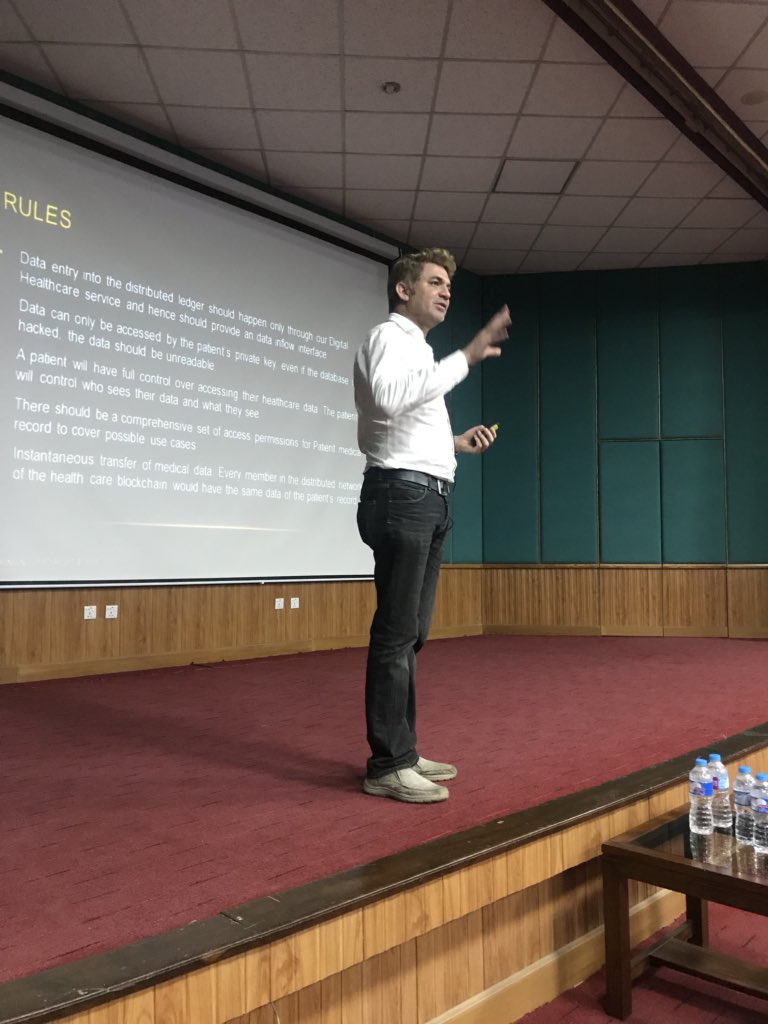 Bilal Arshad also joined us during the second session from the UK, he described in detail about the roadmap to Second Blockchain Hackathon…
At the conclusion of Session-2, we requested Dr. Ayub Alvi, Director FAST-NU Islamabad to share few words with us. And right after that Hashim (Manager SPINN LABS) present our token of appreciation to Dr. Alive;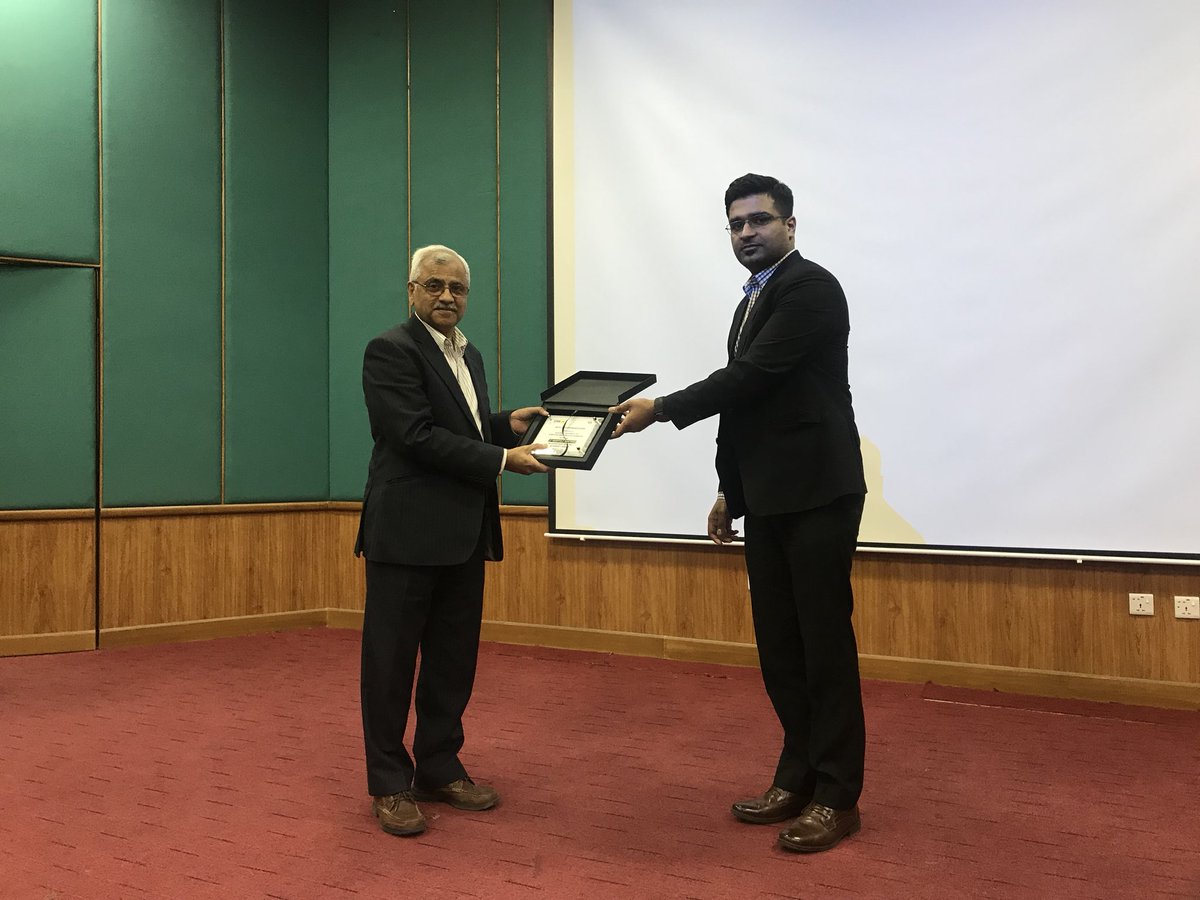 And then finally we moved to Networking in the refreshment area where we had some cool arrangements for our participants. There we had some free food;
So, that's how we conclude our third meetup… : – )
---
At this point I really want to appreciate Sehrish who was standing with me throughout the event, our event ambassadors from FAST-NU including "Arham Zulfiqar", "Haseeb Mansoor", "Syeda Sana", "Saqib Ijaz" and "Anam Khan". Also, I want to thanks, Hashim Barraq who was continually guiding me about everything, that was truly helpful for me to execute the event in a right way, as this was the very first SPS official event in which I was leading from SPINNLABS. : – )
Overall it was the great event, perhaps there were few challenges we faced during the event. The internet was continuously disconnecting throughout the meetup due to which we were not able to make the event continuously live for our online audience. Also, there were few things which we did in the 11th hour which we have to do with a proper plan next time. Also, I was running out of helping hands during the event. So for next time, I would try to gather some proper helping hands so I would able to fully focus on event execution.
For me, this meetup was wonderful. Finally, after a long gap, I was hitting my work limits. Although I did some mistakes (which I don't want to mention here), perhaps now I',m doing my homework to avoid those in the upcoming events. : - )